Honeymooning in the UK needn't mean compromising on quality. These fantastic destinations offer a luxurious and romantic getaway without leaving the country.
The honeymoon is an important part of the wedding, giving you and your partner breathing space to recover from the excitement of the wedding and enjoy some time alone before beginning your new life together.
However, weddings can be costly, and a two-week long honeymoon in a far-flung tropical destination is often an expense too far for many couples. Luckily you don't need to leave the country to have a fantastic honeymoon. There are some amazing destinations here in the UK that will give you the luxurious and romantic getaway you deserve. And by saving money on your honeymoon you'll have more to spend in the luxury barn wedding of your dreams.
The Bath House, Warwickshire

If it's seclusion you're after, head to the totally unique Bath House which you'll find tucked away in the woods near Stratford-upon-Avon. This stunning octagon-shaped folly is just as surprising on the inside as it is on the outside, with an array of striking features including a cold plunge pool and a bedroom adorned with seashell decorations and faux icicles. And if by chance you grow tired of the internal decoration, the house also offers amazing views across the surrounding valley and woodland.
The Ritz, London

With so much to see and do, London is a great destination for a honeymoon staycation. To make the trip truly memorable, splash out on a room at one of the city's iconic luxury hotels. When it comes to choosing a luxury hotel, The Ritz is the obvious choice. Situated in the heart of Mayfair, The Ritz combines stunning period architecture with modern amenities, and offers an exceptional level of service that will leave you feeling like a VIP. While you're there, be sure to sample one of their famous afternoon teas which are served in the spectacular surroundings of the hotel's Palm Court.
Sealight Beach Hut, Cornwall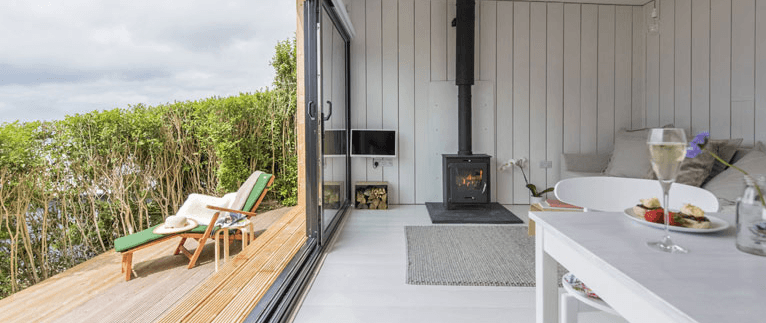 Located on Freathy Cliff in a remote corner of Cornwall, the Sealight beach hut is the epitome of pared back escapism. Its minimalist white interior means that all the focus is on the spectacular sea views which can be enjoyed through enormous retracting windows or from your private decking area which also boasts a swinging chair and hammock built for two – perfect for whiling away sunny afternoons. And when the weather drives you indoors, you can cuddle up with your new spouse next to the cosy wood burner.
The Bell Inn, East Sussex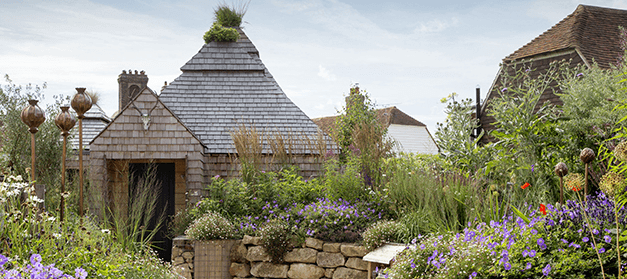 For a honeymoon with oodles of unique charm, book a stay at the quirky Bell Inn in East Sussex. As well as seven bedrooms, and three rustic lodges, the hotel also has its very own 'love nest' – perfect for honeymooning couples. Set in its own gardens, the perfectly round love nest is home to a freestanding copper bath, log burner and large waterfall shower. Love birds can also enjoy a private roof terrace that overlooks the garden and surrounding countryside.
Oakdown Treehouse, Wiltshire

A treehouse may not be the first thing you associate with luxury, but this is no ordinary treehouse! Nestled high in the trees in the Wiltshire countryside, Oakdown Treehouse is a romantic retreat with a difference includes leather armchairs and cosy log burner, king size bed complete with Egyptian cotton sheets, and a luxurious wetroom which boasts underfloor heating and a huge skylight looking out onto the trees. There is also a private terrace where you can relax and dine alfresco on home-reared meat and home-grown vegetables.
Star Suite Cabin, Yorkshire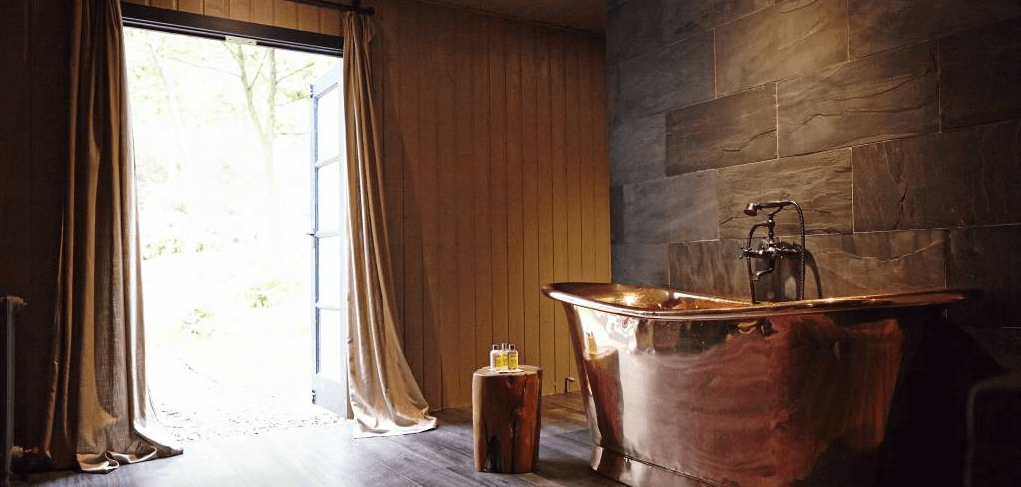 Star Suite in Yorkshire may be inspired by American Camp cabins, but don't let that fool you. This is certainly not a 'back to basics' kind of holiday. One of seven cabins nestled in the forest of North Star Club, Star Suite has an array of luxurious features, including a large copper bath, four poster bed and even a private sauna, for you and your new spouse to enjoy. The large veranda offers impressive woodland views, and with tasty BBQ packs delivered to your door, there's no need for you to leave your comfortable surroundings.
Cambridge Lodge, Essex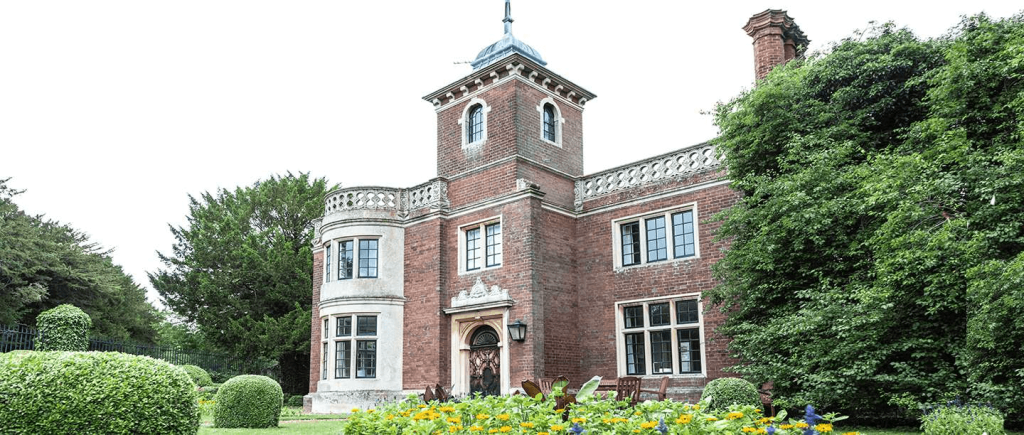 For a staycation honeymoon that's full of grandeur, head to the fabulous Cambridge Lodge. This holiday cottage is based in the grounds of Audley End – a magnificent 17th century mansion house that has received an array of royal visitors across the centuries. The grounds are the real star of the show here boasting manicured lawns, an organic walled kitchen garden, and expansive views of the surrounding countryside and winding River Cam. Nearby, there are local vineyards to explore, and if you're looking for something more lively, Audley End is just a stone's throw from London and all the attractions the city has to offer.
Luxury Canal Boat, Brecon
A canal boat holiday may not sound like the most luxurious of honeymoons, but with special touches such as four poster beds, roll top baths and on-deck hot tubs, Beacon Park Boats offer a truly indulgent experience. With stretches of almost deserted canal, this rural idyll is the perfect way to unwind and get away from it all after your wedding. And with your own boat you can set your itinerary and choose what you want to see. We recommend exploring the cosy country pubs, watching the sun set from the top of Table Mountain, or simply watching the stars from the deck of your boat – what could be more romantic?
Supernova, Isle of Skye

Choosing a staycation doesn't have to mean missing out on an island getaway. The Isle of Skye was voted fourth best island in the world by National Geographic, and it's easily accessible from mainland UK. Stay at the converted chapel, Supernova, and enjoy a real fire, sauna, and a spa bath big enough for two with panoramic views across Loch Harport and the mountains beyond. Skye has some of the darkest skies in the world, so when the sun goes down, enjoy a spot of romantic stargazing with the living room's very own telescope.
Spitbank Fort, Hampshire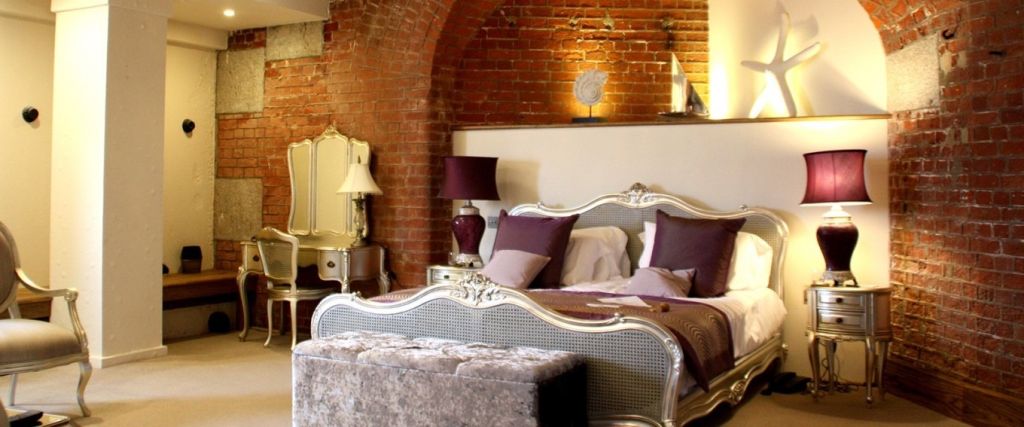 For a honeymoon with a difference, how about a stay in a secluded fort in the middle of the sea? Spitbank Fort in the Solent offers just that, and so much more besides. Arrive by boat and then take your pick from the indulgent features this unique hotel has to offer, including a champagne bar, rooftop hot tub and sauna, and an alfresco fire pit – perfect for roasting marshmallows under the stars. And with nine opulent suites to choose from, you can be confident of sleeping in style.
Luxury comes in all different shapes and sizes, and with so many fantastic honeymoon options out there, you're sure to find something that will give you and your partner the perfect start in your married life together.