Be The Talk Of The Town On Your Big Day
Knitting your own wedding dress will certainly help you to stand out from the crowd.
Are you getting married? If so, congratulations are in order! You'll want to make your big day as special and unique as possible. If you are a keen knitter then you could always apply those skills to making your own wedding dress. Now, if you're worried that you will look like one of those awful knitted toilet roll covers, don't be! A knitted dress can look super stylish and modern, and will be so comfortable to wear. So if you are a bride who wants to make a statement, grab your knitting needles and start getting to work!
A big project
First things first, you'll need to be prepared. A big knitting project requires a serious amount of hours, and a wedding dress is probably the biggest project that you'll ever take on. So set aside plenty of time every day to work on it. This can become your 'you time', where you immerse yourself in this incredibly rewarding project. Knitting, like any other skill that requires focus, is great for reducing stress. So when the wedding planning gets a little too much, just sit back and work on your dress for an hour or two. But, do start early – it could take you six months to complete a complex dress.
A dream to wear
So what is a knitted dress like to wear? Well, incredibly comfortable is your answer! Many brides force themselves into tight, unforgiving dresses that feel a lot less wonderful to spend the day in than they look. A knitted dress will be the complete opposite of that. Made from super soft and breathable King Cole Merino white wool, it will be a joy to wear. Your wedding is the most special day of your life, and it's only right that you feel happy and at ease in your dress. You'll be able to say your vows, sit down to dinner and then dance the night away in complete comfort.
These girls did it!
Unsure on what style to go for? Then look to other knitters for inspiration. Lydia Tayler knitted her own dress for her wedding that came in at under £5,000 – and as you can see from the pictures it looks as good as a piece you'd find in a designer wedding boutique! It took her four months and over 100,000 stitches.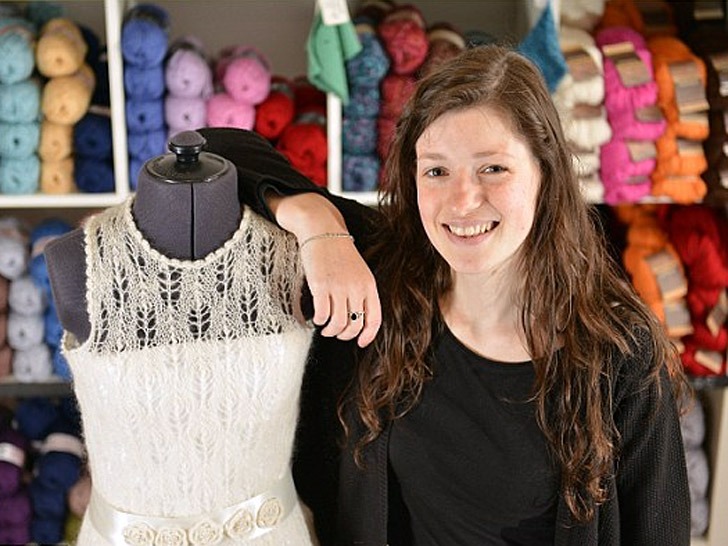 If you're doubtful about whether a knitted dress will work in warmer weather, then take a look at this bride's knitted dress. Laura decided to create a DIY knitted wedding dress that used 104,094 stitches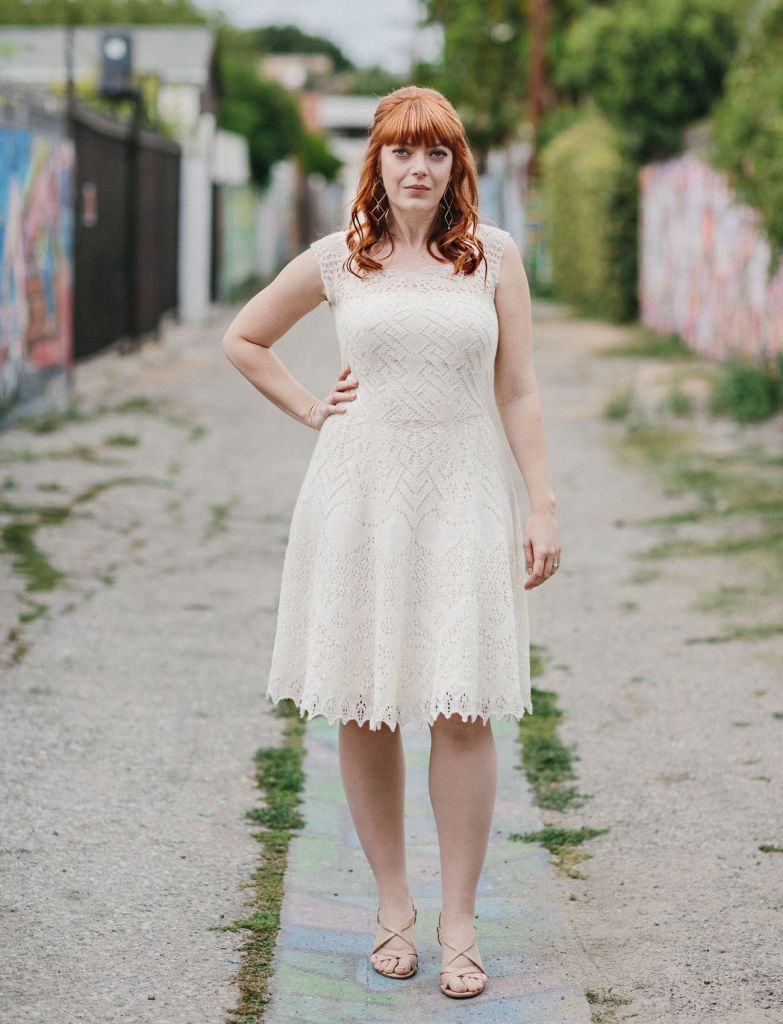 With the wedding being held in sunny LA, it's clear to see that a knitted dress is suitable for all weathers. Seeing how happy and comfortable these brides look in their handmade dresses is proof that the DIY approach is the way to go!
It's time to get knitting
If you're a girl who loves to stand out from the crowd, then knitting your dress from scratch is the perfect idea. After all, not many brides make their own wedding dresses, and even fewer of them knit them! Your social media snaps from the big day will go down a treat, especially with fellow knitting enthusiasts. Closer to home, your friends and family will talk about your dress for years to come. So why not give it a go? If you start planning now, you'll have a beautiful knitted dress in time for your big day.