4 tips for a child-friendly, tantrum-free day
Children can find weddings long and boring so avoid mini melt-downs by providing plenty of treats and entertainment for your littlest guests.
Your wedding may be the most exciting day in your life, but your younger guests may feel differently. With most weddings lasting between seven and twelve hours, even the most well-behaved children are likely to become bored and restless, increasing the risk of tantrums or bad behaviour. However, this doesn't mean that you have to ban children from your wedding. By taking their needs into account you can create a child-friendly wedding that everyone will enjoy.
Kids Wedding Entertainment
Kids can often get bored during a wedding so think about providing some specific entertainment for them. If you have the budget you might want to hire a professional children's entertainer such as a magician, clown, superhero character or balloon modeller – however, don't be afraid to save your pennies and opt for some DIY entertainment.
An arts and craft space, an activity table with retro board games, or a music room with a kid-friendly playlist or kiddie karaoke would all go down well, or you could herd them outside for some fresh air fun. Crondon's wedding venue Essex has a self-contained garden where little ones can run around to their hearts' content, and it offers the perfect area for some old school games such as Twister, lawn bowling, Connect 4 and Giant Jenga.
Sweet treats
As any parent knows, sweet treats are always an effective method of keeping little ones happy, so take this into consideration when planning your catering. A sweetie station, candyfloss van, ice cream cart, or lollipop centrepiece are all sure to be a hit with both your younger and older guests. Milkshakes and mini cookies will also go down well, and could be a great kiddie alternative to the champagne toast. On a similar note, make sure your wedding breakfast menu includes some child-friendly options.
Goodie bags
Show your little guests your appreciation and keep them entertained by providing them with goodie bags. Fill paper bags with fun items such as colouring books, crayons, bubbles, stickers, comics and other child-
friendly activities and place them on the reception tables so that children don't get bored and restless during the wedding breakfast and speeches. You could even include a treasure or scavenger hunt which will keep them entertained long into the evening.
Get them involved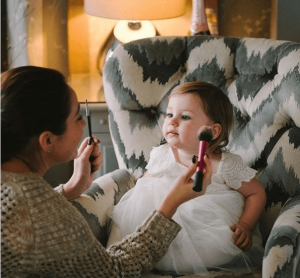 One of the best ways to keep children happy on your wedding day is to make them feel involved and included. Most children will love having a special job to do, so think about how you can include them in your big day. Asking a special child in your life to act as ringbearer is always a popular option, as is asking a child to perform a reading at the ceremony. Jobs such as handing out confetti or orders of service, or distributing gifts during the speeches come with a little less pressure but will still have the desired effect of making little ones feel important.
Having children be a part of your wedding can make the day feel extra-special. And with a little consideration and creative thinking, you can create an entertaining, child-friendly day that your little guests will love just as much as you do.