Photo: Pippa Matthews and brother James Middleton
Celebrate your very own love match
For a true taste of British summer, take inspiration from Wimbledon with a tennis-themed wedding.
For tennis fans, July means only one thing – Wimbledon! For three weeks every summer the oldest tennis tournament in the world takes place in South-West London and is known the world over for its unique touches including royal fans, an all-white dress code and the ubiquitous strawberries and cream. If you love tennis and are planning a July wedding why not take inspiration from the All-England Club with a quirky yet classy tennis-themed day.
Say it with stationery
Make people aware of your theme from the very beginning by sending out cute tennis-themed 'save the dates' or invitations. These could have a tennis court design, or could even be made to look like a Wimbledon ticket – let your imagination run wild. If you're having a dress code, this is the place to specify it. Some brides may balk at an all-white dress code, but garden party-themed attire could be a happy compromise.
Table names
Instead of sticking with traditional table numbers, why not name your tables after your favourite tennis players, or even after famous tennis matches through history. You can also have a bit of fun with the design of your table plan by modelling it on a tournament fixture list.
Tennis ball decor
The humble tennis ball is surprisingly versatile when it comes to decorating your wedding venue and is a great way of adding those all-important tennis-themed touches to your day. They can be used for place settings, in centrepieces, as cake toppers, and you can even ask guests to sign a tennis ball in place of the traditional guest book.
Strawberries and cream
Nothing says 'Wimbledon' more than strawberries and cream, so treat your guests to bowls of this quintessentially English dish, either during your drinks reception or as your wedding breakfast dessert. Continue the theme with a wedding breakfast menu of British summertime favourites, or forgo the traditional three-course dinner in favour of a tennis-themed afternoon tea. And when it comes to drinks, what else but champagne or Pimms and Lemonade?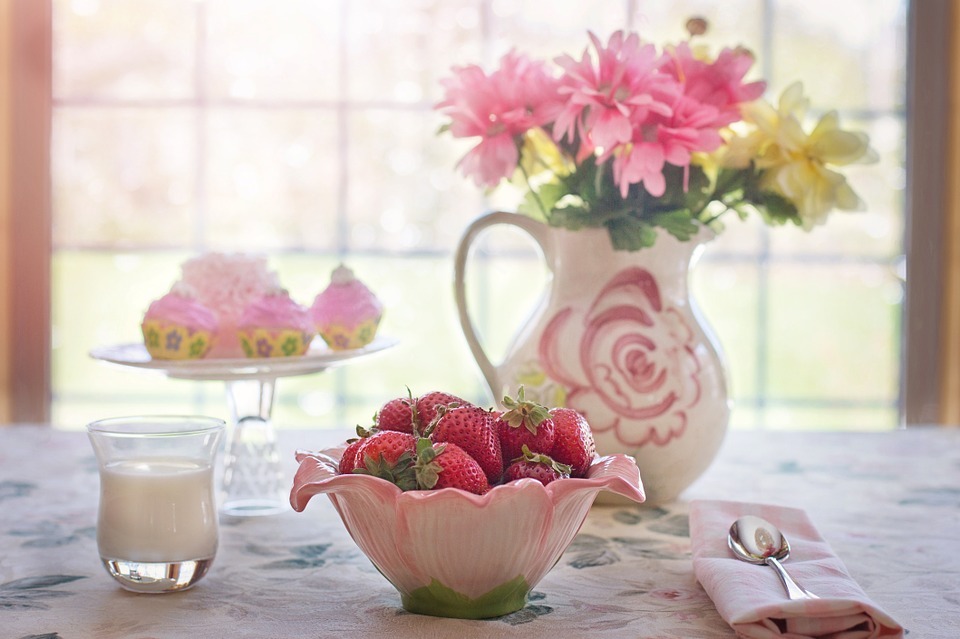 Tennis-themed favours
Your Wimbledon theme can also extend to your wedding favours, and there are more options out there than you might think. From mini chocolate tennis rackets and sweets in the shape of tennis balls, to tennis racket wine charms and tennis ball keyrings, you're sure to find something that will surprise and delight your guests.
Photo opportunities
Make sure you have a permanent memento of your Wimbledon-themed day by incorporating your tennis theme into your official wedding photographs. You can do this in a number of ways, from getting guests to make an archway of tennis rackets as you leave the ceremony, to having some photos taken of you and your new spouse at a local tennis court – just embrace the theme and, most importantly, have fun.
There are loads of great ways in which you can incorporate Wimbledon into your big day – and how far you take it is up to you. Go all out with a tennis-themed extravaganza, or simply incorporate a few chosen details to give a subtle nod to your favourite tournament.
The good news is that unlike Wimbledon you won't have to worry about rain halting proceedings. As well as gorgeous grounds and a large lawn area perfect for sipping Pimms, wedding venue in Essex also offers a charming converted Tudor barn where you can dance the night away. So, whatever the weather you're sure to have a great time celebrating your very own 'love match'.